ROSAMUND KISSI-DEBRAH TELLS SENEDD TO MAKE WELSH AIR SAFE
Rosamund Kissi-Debrah, whose child, Ella Roberta, died of a severe asthma attack in 2013, will urge politicians to take urgent action to clean up Welsh air, when she addresses the Senedd Cross Party Group on a Clean Air Act for Wales.
At a virtual meeting today (Wednesday 26 January) at noon, the grassroots campaigner will tell Senedd members to bring forward clean air legislation to make our air safe for our children – and for all of us.
Ella Adoo-Kissi-Debrah [or Ella Roberta] is the first person in the UK to have air pollution on her death certificate. She would have turned 18 on Monday. Ella died in 2013 aged 9, after suffering from chronic asthma, brought on by London's toxic air. An inquest in December 2020 listed air pollution on her death certificate and found the levels of nitrogen dioxide near her home were illegal and above the guidelines of the World Health Organisation (WHO) and the European union.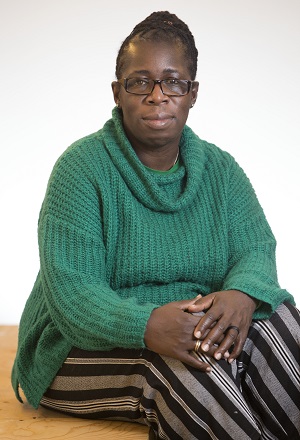 "Air pollution affects every single organ in our body, so this is a public emergency," said Rosamund Adoo-Kissi-Debrah. "We can't get away from the fact that, nine months after the coroner's recommendation, we're still waiting for the government to act."
Huw Irranca-Davies, Chair of the Cross Party Group on a Clean Air Act for Wales, said.

"Tragically, Rosamund Kissi-Debrah knows first hand why clean, healthy air must be our top priority. We are enormously thankful to have her support. Let's be inspired by what she has achieved.
"I urge Senedd members to listen to her moving account. The lives of children like Ella Roberta are at stake, so let's get our act together and make air pollution a thing of the past.
Joseph Carter, Chair of Healthy Air Cymru, said:

"When we listen to Rosamund's tragic story, and how she fought to get air pollution included on Ella's death certificate, it makes you realise just what we can achieve when we are moved by the need to do what's right and to save lives.
"The sad reality is there are likely children in Wales whose asthma has been caused by air pollution, and that's why it's important that we educate everyone of the dangers of toxic air, and demand our politicians come together to get Wales a Clean Air Act as soon as possible."
Air pollution in Wales harms our health and causes thousands of premature deaths every year. It contributes to almost 1,400 early deaths and costs the Welsh NHS almost £1 billion every year3.
For vulnerable people, even a short-term spike in air pollution can affect their health, which leaves many people needing emergency hospital treatment. Long term exposure also increases your risk of developing conditions such as heart disease, dementia, lung cancer, diabetes and more.
Improving public health must be at the forefront of our fight to reduce air pollution and create a healthier, sustainable future for everyone.